This one-year daily dose from God's one and only Book is not an in-depth Bible study. It shouldn't replace your small group or Bible class involvement. Yet, there is a very different approach in this Apple a Day reading. It does not approach you with Scripture to study and then apply it to your life. Instead, each Apple a Day reading begins with real-life challenges we all face and ends with a powerful and relevant Scripture passage. Your struggles are important to God, because you are the "apple of His eye"—very precious!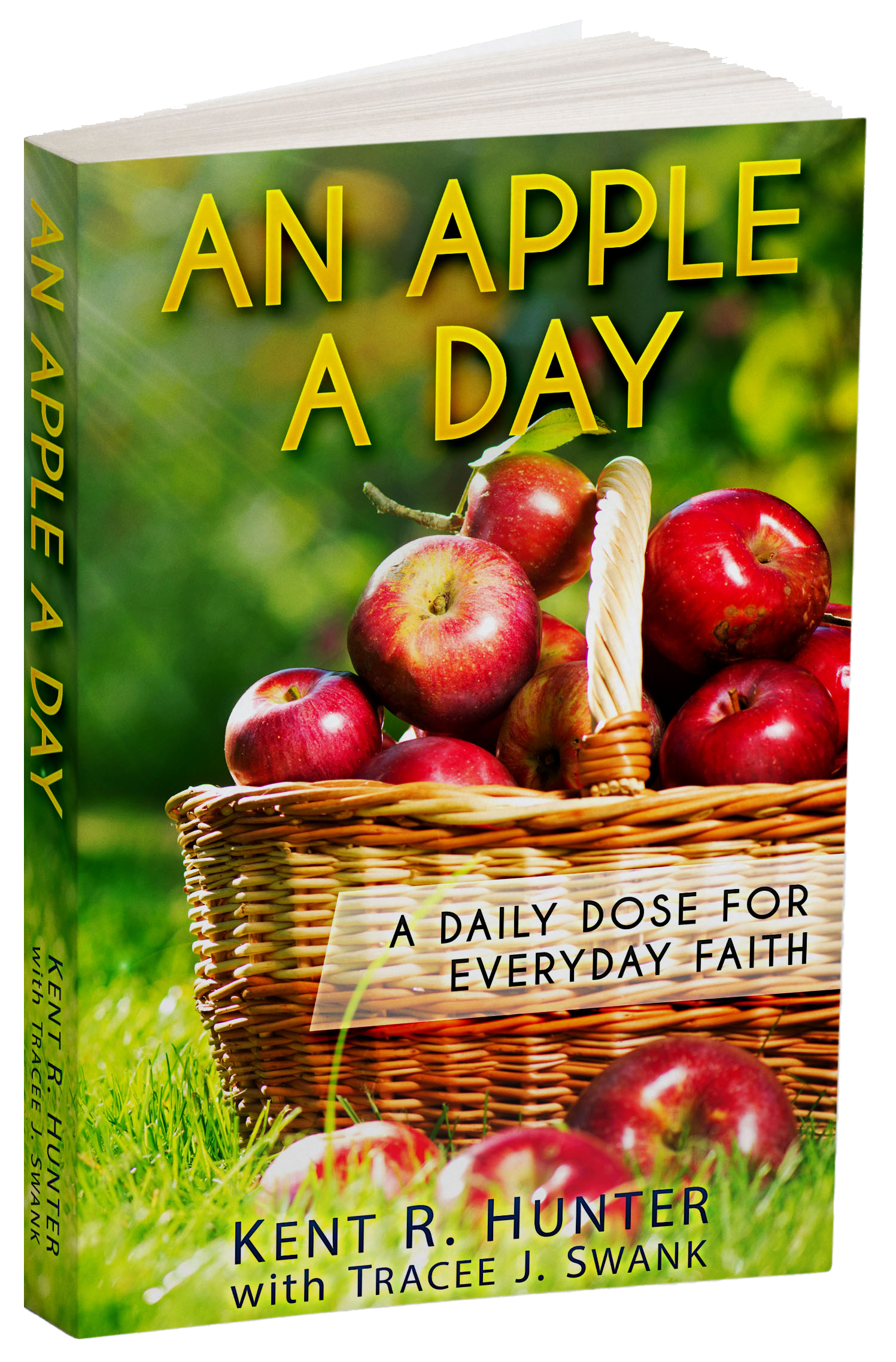 "Everyone has a busy schedule these days. In a few minutes time, the authors introduce and illuminate a passage of Scripture and apply it to your life. It's worth your time to read each day. Take the time to read it today!"
Gary L. McIntosh, Speaker and author
"There is nothing more important than getting Christians into God's Word."
Rev. Dr. David Maier, Denominational church leader
"An Apple a Day is personal, practical, and powerful. You will want to begin every day with these inspiring insights from Scripture."
Dr. Mitch Kruse, Author
An Apple a Day starts with a challenge that most anybody can encounter. It is followed by a prescription from those who have been in the Christian faith for a long time—Church Doctors. At the end is a Scripture verse that, in most cases, actually uses some of the words in the content above. Beginning with a narrative and ending with a teaching together cause the Bible verse to "pop" with credibility and impact.
Many churches today are challenged to reach our increasingly secular society. An Apple a Day leverages narrative and applicable Scripture to support action and mission approaches. It focuses on encouragement to reach out to those who are unchurched in our social networks. The emphasis is not simply academic. Jesus is real. Faith in Christ works for everyday life.